LAWYERS SERVING GREENSBORO and the TRIAD for more than 70 YEARS
We are lawyers in the Triad focusing our skill and experience to help families, businesses and North Carolina workers. We are passionate about our work and our clients. Serving the Triad, the Greensboro law firm of Hill Evans Jordan & Beatty, PLLC was founded in 1948. We provide more than 100 years of cumulative experience to North Carolinians in matters surrounding:
creation of families through

adoption

marriages transitioning through

divorce

business

startups, guidance, and consultancy

business disputes

personal and business

bankruptcy
We know when you are searching for a lawyer, you are probably in need of a good deal of information in order to make the best decision for your legal needs. Talk to us. Reach out using our contact form. Our lawyers are prepared to help.
The attorneys at Hill Evans Jordan & Beatty, PLLC are proud to represent clients in adoption, divorce, equitable distribution, bankruptcy, collections, workers' compensation, employment, and business matters throughout the State of North Carolina and in the towns of Greensboro, Winston-Salem, Kernersville, High Point, Burlington, Salisbury, Asheboro, Durham, Chapel Hill, Cary, Apex, Raleigh, and the smaller communities in between.

Protecting Families, Businesses and
North Carolina's Workers
GREENSBORO / TRIAD LAWYERS

301 North Elm Street
Suite 201

FIRM REVIEWS:
     Review Us at Google
     Leave a review at Lawyers.com

    MAP
     P: (336) 379-1390
    F: (336) 379-1198
Established in 1948, Hill Evans Jordan & Beatty is a firm of attorneys who collectively provide more than 175 years of cumulative experience.
With three board certified lawyers, we are hyper-focused toward the needs of our clients. We are professional and finely attuned to specific areas of the law.
We are result oriented and dedicated to creating the most lasting resolutions and attaining positive outcomes available to our clients.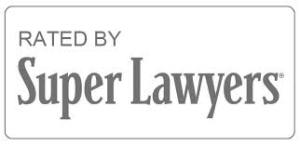 Connect with your new lawyer today.