Greensboro / Triad Bankruptcy Lawyers
For People in Financial Distress
Our experienced bankruptcy attorneys in Greensboro represent debtors, secured creditors, lessors, unsecured creditors and debtors in possession in Chapter 7, Chapter 11 and Chapter 13 bankruptcy cases.
Chapter 7 Bankruptcy: Also known as liquidation bankruptcy, Chapter 7 bankruptcy allows for all nonexempt property to be sold by the bankruptcy trustee so that the proceeds can be used to satisfy creditors. In order to be eligible to file Chapter 7 bankruptcy, the means test must be applied.
Chapter 11 Bankruptcy: Also known as reorganization bankruptcy, Chapter 11 bankruptcy allows businesses or corporations to retain control over their operations (debtor in possession) but operate with the oversight of the Bankruptcy Court while reorganizing the business to arrange for payment of their creditors.
Chapter 13 Bankruptcy: Also known as a wage earner's plan, this is an option if you do not qualify for Chapter 7 bankruptcy, have a regular income but are unable to pay your creditors. Chapter 13 bankruptcy allows the debtor to retain their property while entering into a payment plan to repay their creditors. At such time as your payment plan is culminated, and so long as you meet certain other criteria, any remaining debt owed to your creditors at the end of your payment plan that can be discharged will be discharged.

How An Experienced Bankruptcy Attorney Can Help
Bankruptcy lawyers are experienced in helping individuals and corporations navigate the legal complexities involved with bankruptcy law. One of the firm's members is a Board Certified Specialist in Business and Consumer Bankruptcy Law. Bankruptcy lawyers also can serve as unbiased advisers during what can be a stressful and emotional process, protecting you from mistakes, uncertainty and harassment.
In representing creditors, bankruptcy lawyers ensure that their clients' rights are protected and claims are pursued.
To find out if Chapter 7, Chapter 11 or Chapter 13 bankruptcy is an option for your situation, contact one of our experienced bankruptcy attorneys in Greensboro today.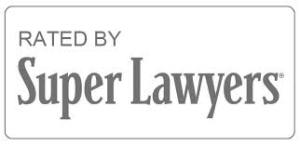 WE CAN HELP. GET STARTED HERE.