Greensboro / Triad Business & Corporate Law Attorneys
Our business law practice assists businesses, whether sole proprietorships, partnerships, LLCs or corporations, in all legal aspects of forming and operating their businesses. Our firm's business law attorneys have specialized experience in a range of disciplines involved in conducting business, including tax, real estate, employment, workers' compensation, bankruptcy, contracts, sales and intellectual property law.
Our business law clients include entities of all types and sizes, including:
Sole proprietorships
Large corporations
Retailers
Wholesalers
Manufacturers
Service professionals
Nonprofit organizations
Our firm's attorneys are well respected for their litigation skills, and represent plaintiffs or defendants in business litigation of all types.
How A Business Attorney Can Help
Too often, small business owners and entrepreneurs do not consult with a business attorney before they begin business operations. However, as their businesses grow, they often need the services of a business law practice to address employment, liability and tax concerns. Large corporations, on the other hand, often have on-staff lawyers, but may turn to business attorneys outside their organizations because of their particular knowledge, skills or the need to litigate matters in court.

Business & Corporate Services
The business attorneys in our law practice regularly advise clients in many kinds of business transactions, such as asset purchases, transferring ownership of businesses, trademark licensing, sales agreements, equipment leases and other contracts, as well as managing personnel matters.
Our services include document review, negotiation and closing transactions. We also assist with business negotiations.
When assisting clients with business planning, our attorneys consider the tax effects of any proposed course of action. We offer a full-service business law practice by accessing the broad range of skills of our business law team.
For more information about our business law practice, contact us today.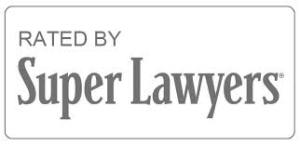 WE CAN HELP. GET STARTED HERE.