Car Accident Lawyers in Greensboro, NC
Our Car Accident Lawyers in Greensboro, NC know how to ensure fair compensation for your injury.
When you or someone you love has been injured in a car accident, you likely have many questions. When should I go to the doctor? How will my medical bills get paid? How do I get reimbursed for my lost wages? Will the at-fault insurance company pay for all of my treatment to recover from my injuries? How can I hold the at-fault party accountable?
The experienced car accident lawyers at Hill, Evans, Jordan, & Beatty, PLLC are able to help you navigate the stressful and confusing process of dealing with insurance companies, so you may focus on recovering from your injuries and putting the accident behind you. Our firm is dedicated to fighting for fair compensation for car accident victims.
Following a car wreck, you may be contacted by an insurance adjuster requesting information regarding how the accident occurred and whether you were injured in the crash. The at-fault insurance company may also make a settlement offer within a few days after the crash. However, you should not settle your personal injury claim without first consulting with an attorney. You must remember that the at-fault insurance company is not looking out for your best interests. If you settle your personal injury claim too quickly (and without understanding your rights), you may end up getting paid too little and getting stuck with medical bills not covered by your settlement.

Free Personal Injury Consultations
Car Accident Lawyers You Can Count On
Anyone who has been injured in an car accident should be seen by a doctor as soon as possible. In some cases, car accident victims suffer serious injuries that require immediate medical attention. In other cases, the symptoms may not appear for several days after the crash. It is important to document all of your symptoms with a medical professional. When the at-fault insurance adjuster evaluates your injury claim, they will rely on your medical records. Having detailed medical records and consistent treatment following a crash is crucial to strengthening a personal injury claim. Our car accident lawyers in Greensboro will guide you through the recovery process, gathering your medical records and bills to present to the insurance company on your behalf.
The best way to ensure you receive fair compensation after being injured in a car wreck is to have a free consultation with an attorney who understands what you are going through. At Hill, Evans, Jordan, & Beatty, PLLC, you can feel confident that you will receive quality legal advice regarding your claim. Our team of Greensboro car accident lawyers can help ease the uncertainty and anxiety that car accident victims experience while trying to balance recovering from injuries sustained in the crash, medical bills and lost wages.
In some cases, the at-fault insurance company may deny, delay or devalue your claim and a lawsuit must be filed in order to get justice for the injuries and hardships suffered through no fault of your own. Our Greensboro lawyers have decades of experience litigating auto accident cases to get victims and families the compensation they deserve.
If you or a loved on have been hurt in an auto accident, please call our office today for a free consultation. You can count on us to get you through the ordeal of being in an accident and to help make you whole again.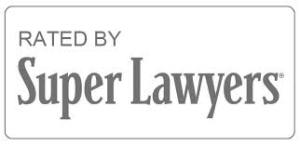 WE CAN HELP. GET STARTED HERE.