Defending Uninsured Employers in Work Injury Matters
In North Carolina, employers who are uninsured or self-insured are exposed to significant risks of civil penalties, including medical reimbursement, lost wages, and legal costs when an employee is injured on the job. At Hill Evans Jordan & Beatty, we help both uninsured and insured employers manage risk and minimize the consequences of employee injury.  We have earned a reputation for aggressive, responsive, and efficient defense representation for employers and businesses of all sizes. Our Board Certified Workers' Compensation Specialists are skilled and experienced defense lawyers, successful in efforts before the North Carolina Industrial Commission and the state's courts of appeal.
We serve uninsured employers through every step of the process from claims handling decisions through negotiation and defense of uninsured employers before the Industrial Commission.  We help navigate discovery and records review, represent businesses in settlement conferences and through appearances before the Industrial Commission. We take every step possible to mitigate fallout from an employee injury. Our goal is to resolve the issue at hand while protecting the assets of you and your business.

Board Certified Legal Specialists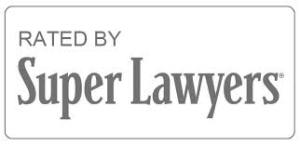 WE CAN HELP. GET STARTED HERE.