Workers Compensation Defense for Insurance Carriers and Self-Insured Administrators
Workers' Compensation Pointers for Employers, Insurance Carriers, and TPAs
Hill Evans Jordan & Beatty's Board Certified Workers' Compensation Attorneys have years of experience successfully advising and representing employers, insurance carriers and third party administrators in North Carolina Workers' Compensation cases.  We provide responsive, cost effective representation that is tailored to your specific needs and circumstances. Whether you are looking for advice on whether a claim should be accepted or denied, developing a modified duty work program to mitigate lost time claims, engaged in a medical dispute, seeking to end ongoing TTD or TPD payments, trying to negotiate a settlement, or looking to litigate a matter to a final determination, Hill Evans Jordan & Beatty's experienced Workers' Compensation attorneys can help.
In complying with the multitude of sometimes complex requirements for managing Workers' Compensation claims, there are several key factors to consider.  
Managing Claims

Closing Claims
The right to medical compensation continues for two years after the last payment of indemnity or medical compensation.  However, an employee with a condition that carries a substantial risk of requiring future medical compensation, like a knee replacement, can file a Form 18M seeking to keep the medicals open indefinitely with regard to the condition.  See N.C. Gen. Stat. § 97-25.1. We can oppose the Form 18M, but if a competent doctor certifies that the employee is substantially likely to have future problems, the Commission will likely approve it.
If there is a PPI rating in a case, you cannot close out the claim without resolving the PPI liability.  This is most efficiently done in a clincher agreement that ties up all liabilities under the Act upon approval by the Commission.  However, there will be cases where an employee has successfully returned to work ending his or her right to Temporary Total or Temporary Partial Disability benefits (N.C. Gen. Stat. § 97-29 and § 97-30), but has been assigned a PPI rating.  The employee is entitled to payment for the PPI rating under N.C. Gen. Stat. § 97-31. The statute of limitations for the employee to renew his or her claim for indemnity benefits will not start running until the PPI rating is resolved. PPI ratings are resolved by Form 26A agreements if they are not addressed in a broader clincher agreement.  Once you agree on a rating amount and value with the employee, the agreement must be written up on a Form 26A Agreement and submitted to the Commission for approval along with all material medical records connected with the case..  
Note: If the employee has returned to work at a lesser wage and is entitled to Temporary Partial Disability compensation (N.C. Gen. Stat. § 97-30), he or she may choose to elect between a maximum of 500 weeks (300 weeks if claim arose before June 23, 2011) of TPD or his or her PPI rating.  
Under N.C. Gen. Stat. § 97-47, following an award, a claim may be reopened for a substantial change of condition within two years of the last payment of compensation.  "Compensation" under the Act means indemnity as opposed to medical payments, which are labeled as "Medical Compensation." In cases where only medicals have been paid, a claim of change of condition must be made within 12 months of the last payment of a medical expense.
After the final payment of indemnity and medicals on a claim, file within 16 days:
If PPI paid out on a Form 26A, a Form 28B; or
If settled by a clincher agreement, a Form 28C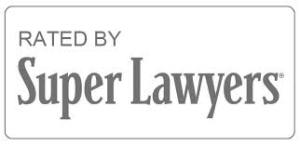 WE CAN HELP. GET STARTED HERE.