Defense of Business Owners in Workers' Compensation Claims

Extraordinary Service, Excellent Results
The Board Certified Specialists in Workers' Compensation Law at Hill Evans Jordan and Beatty have a long history of providing work comp defense services to employers through their insurance carriers, through their self-insurance funds, and when they are uninsured.  Built on the cornerstones of excellent service, our attorneys have decades of experience working with businesses and their insurers. Our mission includes:
Providing employers and their insurers with an understanding of their rights under North Carolina law governing workers' compensation to help them navigate and process claims efficiently

Proactive protection employer rights under the NC Workers' Compensation Act

Providing efficient, personalized claims defense while consciously containing costs for employers and insurance carriers
Versed in all aspects of workers' compensation and employee injury related matters, we work efficiently and assertively in helping insurers to move cases through North Carolina's Industrial Commission hearing process. Our representation vigorously protects the employers' bottom line, while helping adjusters to accurately determine exposure to liability. We have extensive experience in fraudulent and frivolous claim management.

For decades our lawyers have been building strong defenses to protect employers from workers' compensation fraud and frivolous claims.  We are a trusted resource providing valuable and practical solutions, like:
Defense to uninsured employers

Risk assessment to insurers

Defense against fraudulent injury claims

Defense against willful misconduct allegations

Pursuit of third-party liability claims

Appeals
We help North Carolina employers understand and maintain compliance with the states evolving laws governing work-related injury.  We are trusted defense lawyers and certified specialists in workers' compensation law. Call us for consultation today.
Board Certified Legal Specialists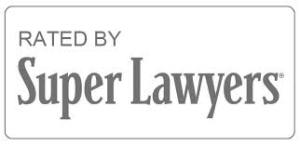 WE CAN HELP. GET STARTED HERE.