Greensboro / Triad Workers' Compensation Attorneys
All the help you need in one place
Our lawyers understand the frustration that goes along with a work related injury. We know that when you have dedicated time on search engines like FindLaw, that you are in serious need of legal representation. We are here and we can help.
Injuries are never anticipated or planned for, whether your injury was caused by an accident at work, on a job site, on the road, because of a defective product, or due to someone else's negligence is many times irrelevant when you are trying to determine the next steps to protect your immediate future, and to protect your job.
At Hill Evans Jordan & Beatty, we apply our skill and expertise to helping you protect your future. If you were not responsible, and someone or something else may be to blame, a qualified injury law attorney can help you through any uncertainty your recovery may cause. We have the legal experience and resources needed to tackle even the most complex personal injury and workers' compensation cases.
Construction worker injury claims
Trucking & transportation worker claims
Nursing and Care Provider Injuries
Industrial worker injury claims
Retail worker injury claims
On-the-job motor vehicle accident claims
Occupational disease claims
Motor vehicle accidents
On-the-job injuries
Work injuries resulting from products
Other accidental injuries or death related to work
Contact Your Greensboro / Triad Workers Compensation Attorney
Board Certified Legal Specialists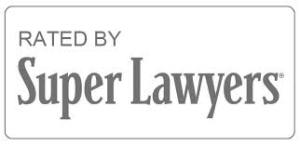 WE CAN HELP. GET STARTED HERE.