Personal Injury Lawyers in Greensboro, NC
Our team of Personal Injury Lawyers will get you the justice you deserve.
Have you been injured in an auto accident? Were you injured on someone's property? Have you suffered an animal bite? Or maybe your injury was caused by a product that malfunctioned? If your injuries are the result of the negligence of another, you may be able to recover your damages, your medical costs and be compensated for your suffering. An experienced personal injury lawyer can help you through the process and get the compensation you deserve.
Our firm has decades of experience in representing clients in personal injury and wrongful death cases in state and federal courts, and before administrative agencies. But unlike other personal injury lawyers, our firm's attorneys represent both plaintiffs and defendants in these cases. Our personal injury lawyers do not have the mentality of "ambulance chasers," but instead listen closely to clients and their concerns to advise them of their options.
We work with clients to successfully resolve Personal Injury claims involving:
Motor vehicle accidents
Slip & Fall Injuries: Falls in stores, parking lots and other locations
Workers' Compensation Claims: On-the-job injuries
On-the-job injuries resulting in civil litigation against others
Products Liability: Injuries resulting from products
Premises Liability: Other accidental injuries on another's property
Wrongful Death

Free Personal Injury Consultions
The Right Personal Injury Lawyer for You
Our lawyers in Greensboro, NC take a measured, professional approach to personal injury cases. In fact, our attorneys have familiarity and experience with insurance defense matters, providing an insider's perspective to negotiate the best possible outcomes. Our Personal Injury Lawyers have a track record of successfully and promptly mediating personal injury and wrongful death claims, as well as representing our clients at trial. We offer objective counsel and clear, ongoing communication with clients throughout the process.
We represent personal injury victims throughout Greensboro, Winston Salem, High Point, and the Research Triangle. Contact our firm today to speak to one of our personal injury attorneys and to learn more about our experience in this critical area of law.
Personal Injury Lawyers at our firm
Sorry, we couldn't find any posts. Please try a different search.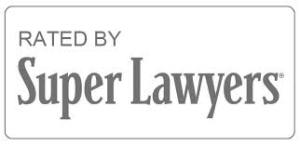 WE CAN HELP. GET STARTED HERE.